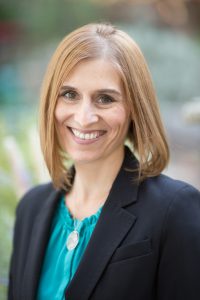 Kristie Middleton is the managing director for The Humane Society of the United States, the world's largest animal protection organization. She directs the group's efforts to promote plant-based eating. Kristie has worked with some of the nation's largest school districts—including Los Angeles Unified School District, Detroit Public Schools, and Boston Public Schools—as well as dozens of hospitals and colleges to implement healthier eating programs.
She's the author of MeatLess: Transform the Way You Eat and Live—One Meal at a Time.
Kristie travels and speaks frequently to groups associated with food and nutrition and is a regular speaker at national animal protection conferences.
She completed a certificate in Plant-Based Nutrition from T. Colin Campbell Center for Nutrition Studies in August 2014. Kristie lives with her husband Mark, a dog and four cats in Oakland, California.